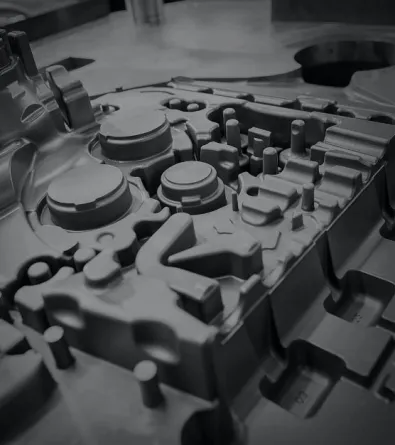 Die-cast Moulds
Our core business is the design and construction of moulds for the die casting of aluminium and magnesium alloys.

These are large moulds of particular technical complexity for HPDC presses of up to 6,200 tons intended for the production of powertrain components for the automotive, truck, and industrial applications sectors, and for telecommunications.

Over the course of a 45-year-long company history we have designed and manufactured thousands of moulds for the die-casting of aluminium and magnesium alloys, mainly intended for automotive applications.
Continued
Plastic injection moulds
We design and construct moulds for the large and diverse plastic moulding sector; more specifically, plastic injection moulds multi-component injection and co-moulding.

Our injection mould products are intended for the automotive sectors, where they are used for the manufacture of parts of the passenger compartment of cars, as well as for mechanical and plant engineering components.
Continued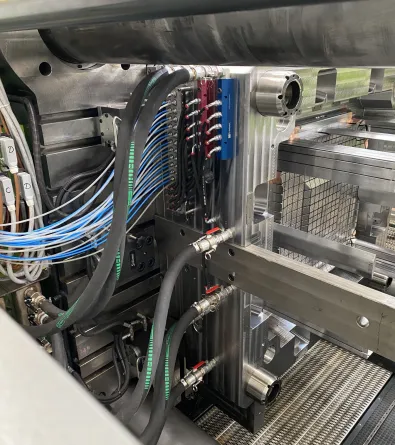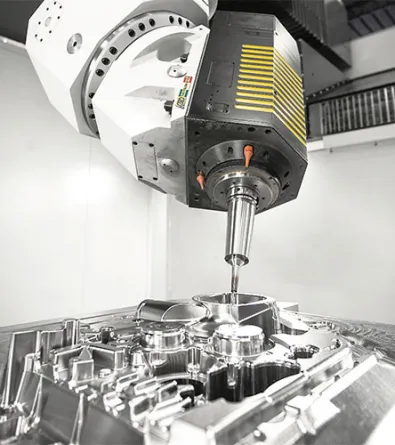 Special machining processes
We carry out precision machining for the aeronautics, automotive, industrial vehicles and energy sectors.

Thanks to cutting-edge technological equipment, and with the help of highly specialized operators, we perform the following special machining processes:
Milling
Deep drilling
Turning
Electrical discharge machining
Our organization allows us to deliver the finished pieces complete with heat treatments performed in-house, which fosters considerable benefits in terms of technical production times. We guarantee compliance with the highest quality standards already adopted in the construction of moulds.