Cockpit in magnesium thixomoulding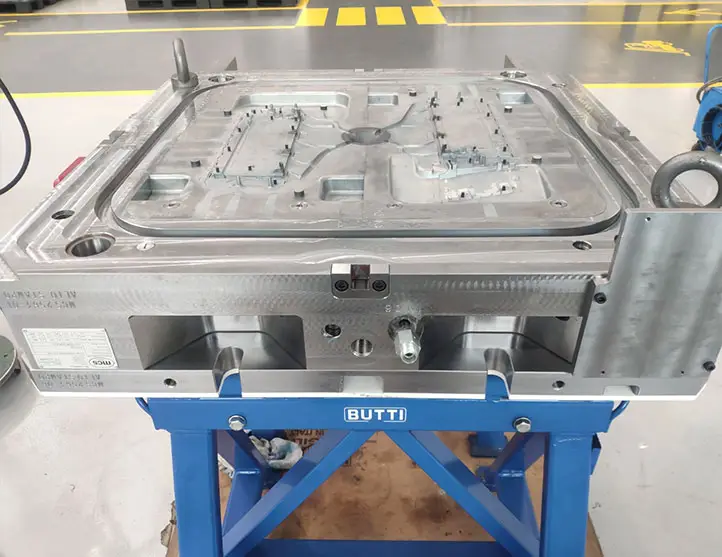 Cockpit in magnesium thixomoulding
Project Manager M.C.S. Facchetti: Fabio C.
Client
Multinational German company operating in the aluminium and magnesium alloy die-casting sector Customer's requirement
Making a mould to perform 300,000 strokes under warranty, with thermoregulation/ operating temperatures above 300 °C.; the piece produced is free from mechanical processing with tolerances of shape and position within a few hundredths of a millimetre. Equipment made
Open-close two-cavity mould, with extraction from the fixed side, especially designed for production using thixomoulding from magnesium granules. Solution of critical issues
Through fine tool manufacturing to comply with the required tolerance range and implementation of extremely complex and articulated temperature control circuits with third-level simulations of the thermal expansion of the mould being produced. The simulation software was also adapted to the specific situation, involving the injection of the magnesium alloy under thixotropic conditions.