Lamellar heat sink for 5G – Heat sink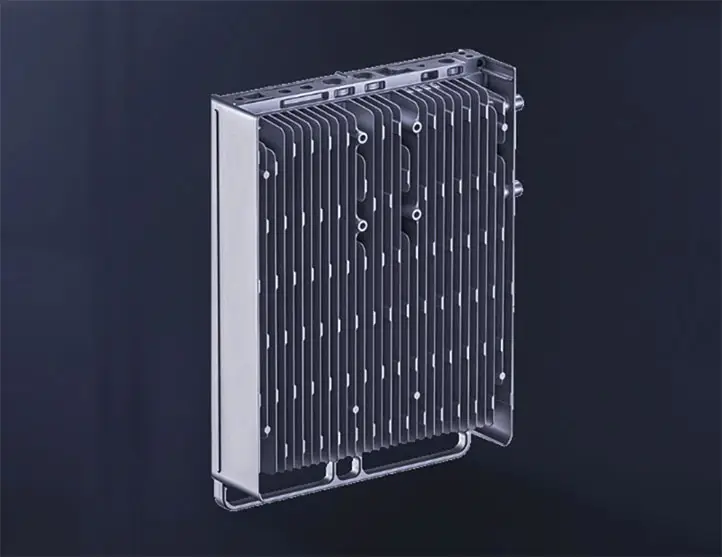 Lamellar heat sink for 5G – Heat sink
Project Manager M.C.S. Facchetti: Moris B.
Client
Leading Italian company operating in the die-casting of technical aluminium components. Customer's requirement
Achieving a visual quality of filling of grade A fins to meet painting requirements with no visual defects on the final product, as well as eliminate the need for machining on gasket seats. Equipment made
Two-slider die-casting mould with lamellar pack that allows easy maintenance and production management, double stroke lamellar extraction for the reduction / elimination of potential breakages during the production of the extractors. Solution of critical issues
With regard to visual quality, the result was obtained with the application of unconventional casting and evacuation systems specifically designed for the 5G heat sink product category. Despite extremely critical geometries and the use, in the production process, of an extremely aggressive alloy with high conductivity and low iron content, the gasket seats do not require further machining processes, as the piece that is obtained already meets the requirements. The goal was reached by studying the geometry and the impact angles of the metal to the gates, together with conservative process conditions, which allowed achieving the best efficiency to reduce erosion phenomena on the active parts of the mould. Steels subjected to superficial heat treatments, carried out in-house, and especially designed to withstand the thermal impact of the mould on the lamellar pack and contrast the aforementioned erosion phenomena.